Hello Beta Testers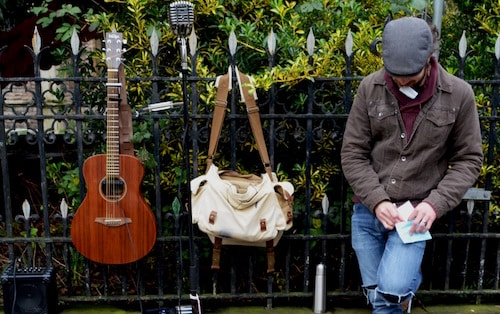 Hello Fellow (or Aspiring) Guitarist,
I'm looking for Beta Testers for the Chord Genome Project.
This beta testing is open to all levels, but the platform is geared mostly towards beginners.
Use these 2 links to get started.
What Is the Chord Genome Project?
This short video sums up what the platform actually does. But I've also included the main points below.
1. Search by Chord
The platform lets you search for guitar songs by their chords.
For example, if you already know G, C, and D, you'll discover thousands of tunes that use those 3 chords (and only those 3 chords). All those songs are playable with your current chord knowledge.
There's no easier way to grow your repertoire.
2. Next Best Chord
No matter your level, the platform can also tell you what the Next Best Chord to learn is.
For example, if you only know G, C, and D, then learning Eminor will let you play the most songs. If you can learn this one chord, all those new tunes become playable.
Use these songs to master Eminor. And you'll soon have a larger repertoire and chord library.
Now Open for Beta Testing
The Chord Genome Project is live – and open for BETA TESTING.
My goal is to get as much honest feedback as possible – especially if you're a relative beginner on the guitar.
-If you sign up as a Beta Tester, you'll have access to about 10% of all song results.
-If you also fill out a brief survey sharing your experiences, I'll give you 1 month of unlimited access to the entire song database.
To get started:
1) Create a free beta account today. And be sure to check your email inbox for instructions.
2) Watch the HOW TO video when you first login.
3) Start using Chord Genome. And please please please - report any bugs or problems as you find them.
4) In a few days, I'll send you a brief survey (via email). After filling it out, you'll get free full access for 1 month.
That's it.