From Zero to Hero on Ukulele
Already know a few chords?
Plug them into the search tool below to find loads of songs that use the exact chords you enter.
But....
If you're an absolute beginner, click here.
Find the Perfect Song to Play
Bored Playing the Same Songs?
No Theory. No Drills. Just Music.
Add your chords to the search bar below.
Discover songs that only use those chords.
Tired of playing the same songs over & over?
Add all the chords you know to the tool below.
You'll find songs you could be playing instead.
"Finding songs that have only the chords I know is HUGE for a beginner."
- Jason S
"Its a great idea. In 25 years of playing in bands (I'm a drummer) I've never seen this concept before."
- Dan P
"Easy access to songs you can play at your level....whatever that level is."
- Nico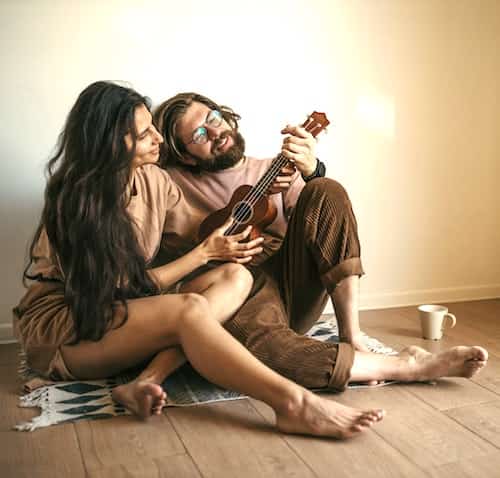 Before diving in, it's important you know how to:
Once you've got the basics, you're ready to start making music.
Learn Your First Chords (and Songs)
Click the first image below for 1-chord songs with C. Then try 2-chord songs with C & F. And then 3-chord songs.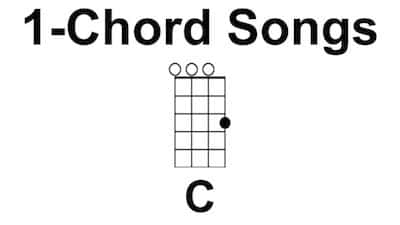 1-Chord Songs with C major
Click any song below to play along with the video.
To see chord diagrams for guitar, ukulele, mandolin, or banjo, click here.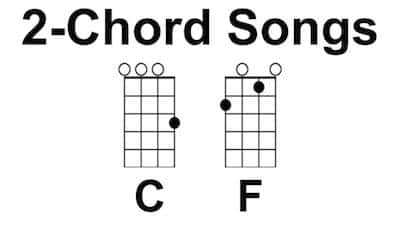 2-Chord Songs with C & F
Click any title to see the chords and notation.
Click any artist for a video.
There are also lots of folk tunes & nursery rhymes with these 2 chords.
To see chord diagrams for guitar, ukulele, mandolin, or banjo, click here.
If you found this resource helpful, please share it with others.
Thanks. And happy strumming.
-Austin