It also helps to know how enharmonics work. In music notation, A# and Bb are 2 different ways of writing the same chord. For more on this, be sure to check out this Video or Article.
If you feel comfortable with these areas, we're ready to start.
Learning Your First Chord
There aren't many 1-chord songs in the database. But of the ones we do have, G (a.k.a. G major) appears most often. So this is the very best chord to start with.
The diagrams below show the fingering for this beginner chord.
Give it a try.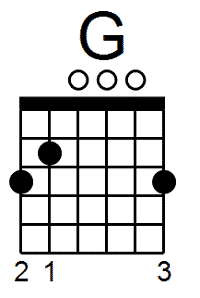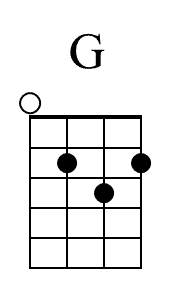 If you can sorta play G, we're ready to start making music.
And then enter "G" as your first chord on the Search Page.
Best of luck.
And happy strumming.